Ok, so the Gamecube thread has remained practically untouched for...well....forever, raising the question if people actually play any Gamecube games anymore. I remember selling my Gamecube several years ago to pay for my Xbox and personally never looked back.
However, on reflection, I wish I had been a tad more productive or imaginative with my fairly dissapointing console. Mainly because it could've been so much more...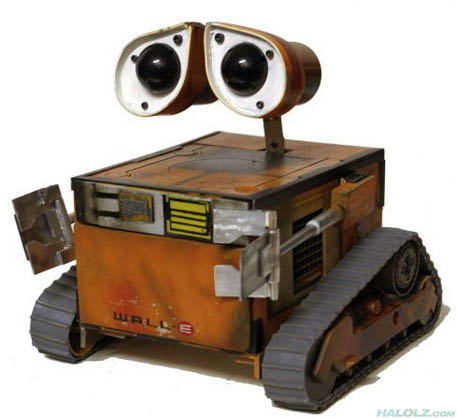 What you're seeing is indeed, a Gamecube modified to look like Wall-e, a bloody impressive feet which instantly brought a smile to my face
Anyone else willing to modify they're old consoles in the name of art?